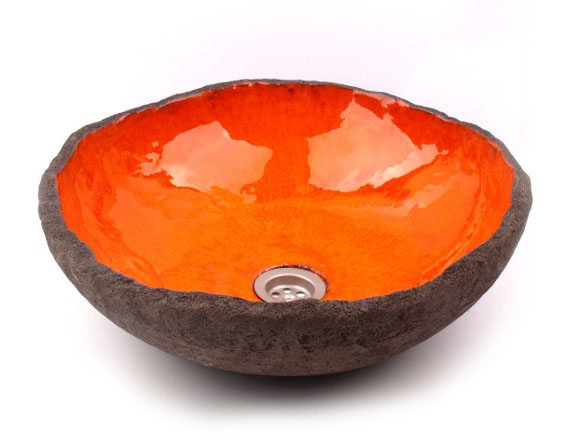 We invite you to our ceramic studio, where we create unique sinks as well as ceramic and concrete tiles. We are a small family manufacture with experience on the market since 2005.
All elements are 100% handmade by us. Our products work reliably in private homes and public buildings, not only in Poland, but all over the world. We implement our own ideas as well as clients\' projects.
Our products are made to order. The production process is quite long (it takes 2-3 weeks on average), so you usually have to be patient. However, it is best to send us an inquiry about the availability of a given item, perhaps we have your dream product ready. After determining the completion date, we prepare your order, and when the product is ready, we wait for payment (for larger and non-standard orders, we ask for an advance payment). After receiving the payment, we send the package to the address provided. We have extensive experience in the safe packing of our works for transport, it is our main task to ensure that the products reach your home safely. Nevertheless, it will be ideal if you unpack the package in the presence of the courier.
We invite interior designers and private individuals to cooperate with us. We also recommend following us on social media.